Ford Truck Lineup in Roselle, IL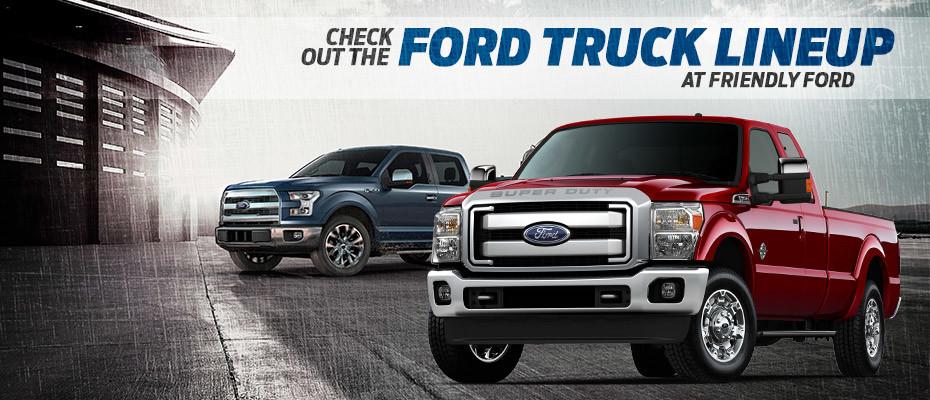 When you think "Ford Truck," you're more than likely picturing the F-150 in your head. While it is the most well-known truck in America, Ford actually has a wide range of different trucks that serve different purposes for drivers of all kinds. However, one thing remains the same across the whole Ford truck lineup: each Ford truck is built from the ground up to defend the "Built Ford Tough" motto. Read below for an overview off all the Ford trucks currently available, and then stop by Friendly for today for a test drive!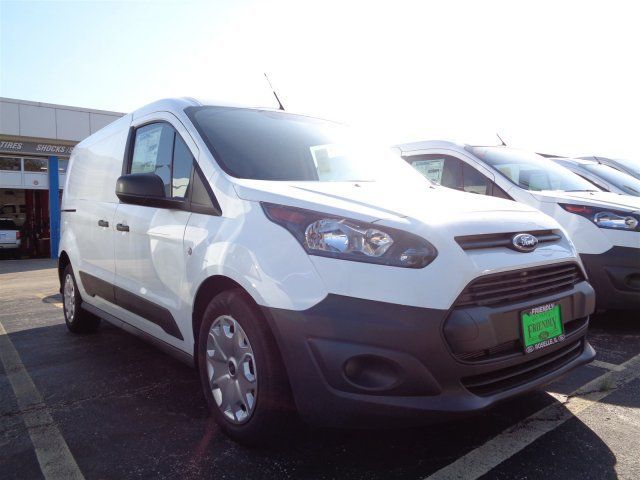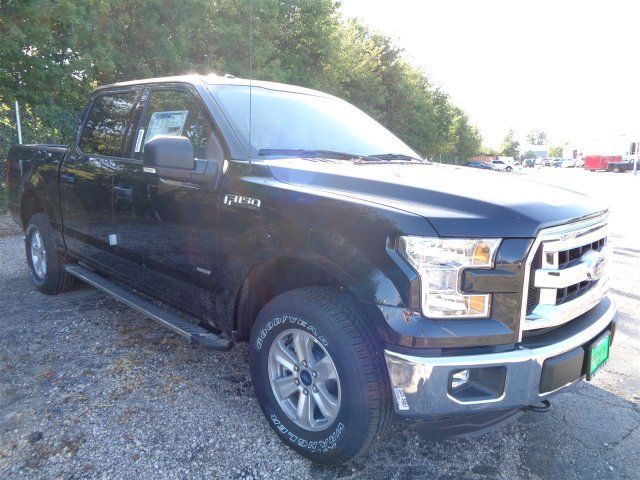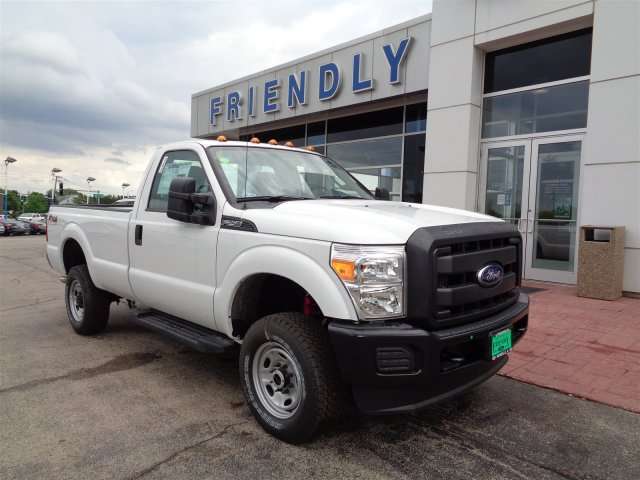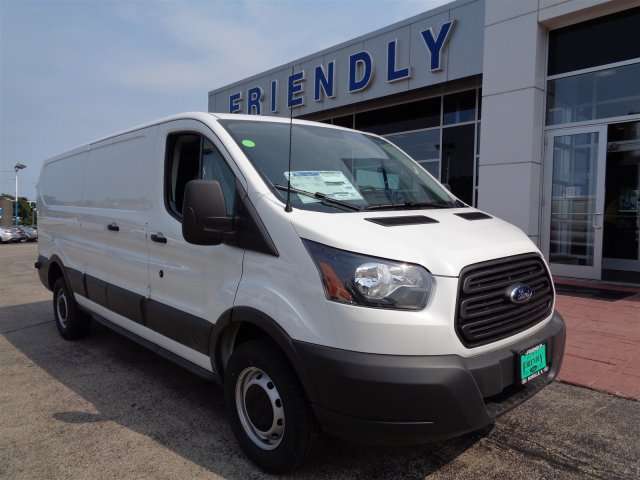 The first truck on the list is best suited, and most commonly seen, as an urban work vehicle. The Ford Transit Connect is a versatile and immense work truck that can fit almost any project. With a choice between three roof heights, three lengths, two wheelbases, three engines and a choice of cargo van or passenger wagon, the Transit Connect is extremely customizable as well. The Ford Transit Connect is designed to make any transportation or cargo-hauling job a breeze.
The Ford F-150 is by far the most popular Ford pickup truck and is renowned for its reputation as the ultimate work truck. Featuring a new aluminum body for the 2015 model year and on, the F-150 is lighter and thus has better fuel economy than ever. In addition, the F-150 has a best-in-class 12,200-pound maximum tow rating, a 3,300-pound payload and an improved power-to-weight ratio with any available engine. To get the job done right the first time, the Ford F-150 is the truck for you to drive.
When you need more power, the Ford Super Duty is there for you with an impressive 860 lb-ft of torque and 440 hp. The Super Duty, which includes the F-250 and F-350, is a monster vehicle line with towing reaching upwards of 31,000 pounds. Combined towing and hauling brings that number above 40,000 pounds, giving the truck the best towing in its class. Made for those truly dedicated to work, the Ford Super Duty will move mountains to get the job done.
The Ford Transit is a truck built for urban work, coming in with five wheelbases and three roof heights. Able to take on a payload of over 5,000 pounds, this truck is perfect for moving heavy loads where the Super Duty and F-150 can't maneuver.
Ford isn't done yet. The Ford Raptor is still a year off but it looks so promising we had to mention it. Weighing 500 pounds less than the 2014 Raptor, the 2017 Raptor promises to take on any terrain Mother Nature can throw at it with ease.
Are you interested in a Ford truck in the Chicago area? Visit Friendly Ford today in Roselle, IL! Our dealership provides a wide selection of new Ford trucks, cars and SUVs. Looking for a used truck? Contact our sales staff today – we maintain a huge inventory of used cars, including plenty of used Ford vehicles. We hope to see you soon!