Job Listings
Looking for a job in the Chicago area? Looking to join an expanding team of enthusiastic automotive sales and service people? Well, you're in luck: Friendly Ford looking for additions to its staff!
Below is a list of positions for which our dealership is actively seeking applicants:
Salesperson Representative
Friendly Ford is interested in hiring vehicle sales representatives for our Roselle, IL Ford dealership. No prior sales experience is necessary for this position - if you are experienced in customer service and are interested in the opportunity for unlimited income, this is the job for you. Applicants must possess exceptional communication skills and a positive attitude and must be goal oriented, coachable and results driven.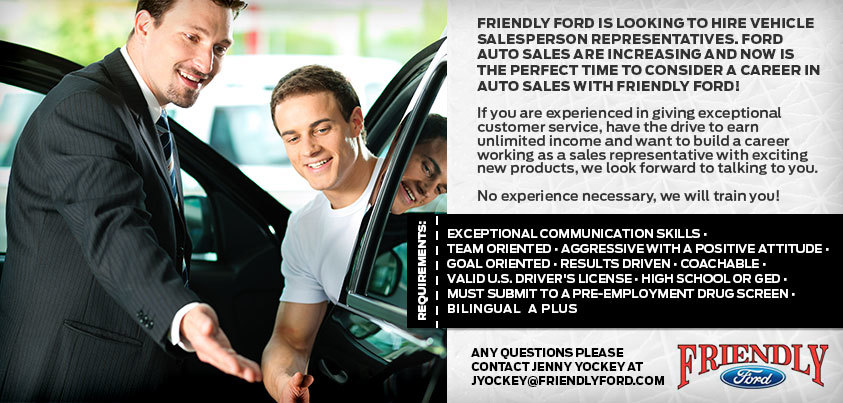 If you feel qualified for this position, please visit our facility at 333 E. Irving Park Rd. in Roselle, IL. You can also contact Eddie Perez at 630-924-8686 (extension 8341) or submit an employment inquiry form for more information.
Certified Techician